More Than Just a Job Board
Connect with auto shops based on your specific skills
How many open jobs are in YOUR area?
0

+

Companies on the Platform
<
0
Minutes to Set Up a Profile
Employers Need YOUR Skills
You are more than just an auto technician, now show it.
Area of Expertise
Start with the 8 most common functional areas in the industry.
Specialized Skill Set
Highlight applicants based on your specific niche needs.
Experience and Credentials
Focus on people with sufficient work history and training.
1. Sign Up

Create an account by logging in with Facebook, Google, or another trusted single sign-on option.

2. Create Your Profile

Showcase your specific skills, add your resume and any course certificates. Customize your cover letter and your all set to go.

3. Apply for Jobs

See all open positions, sort by Zip or radius. View all promotions. Apply in 10 seconds.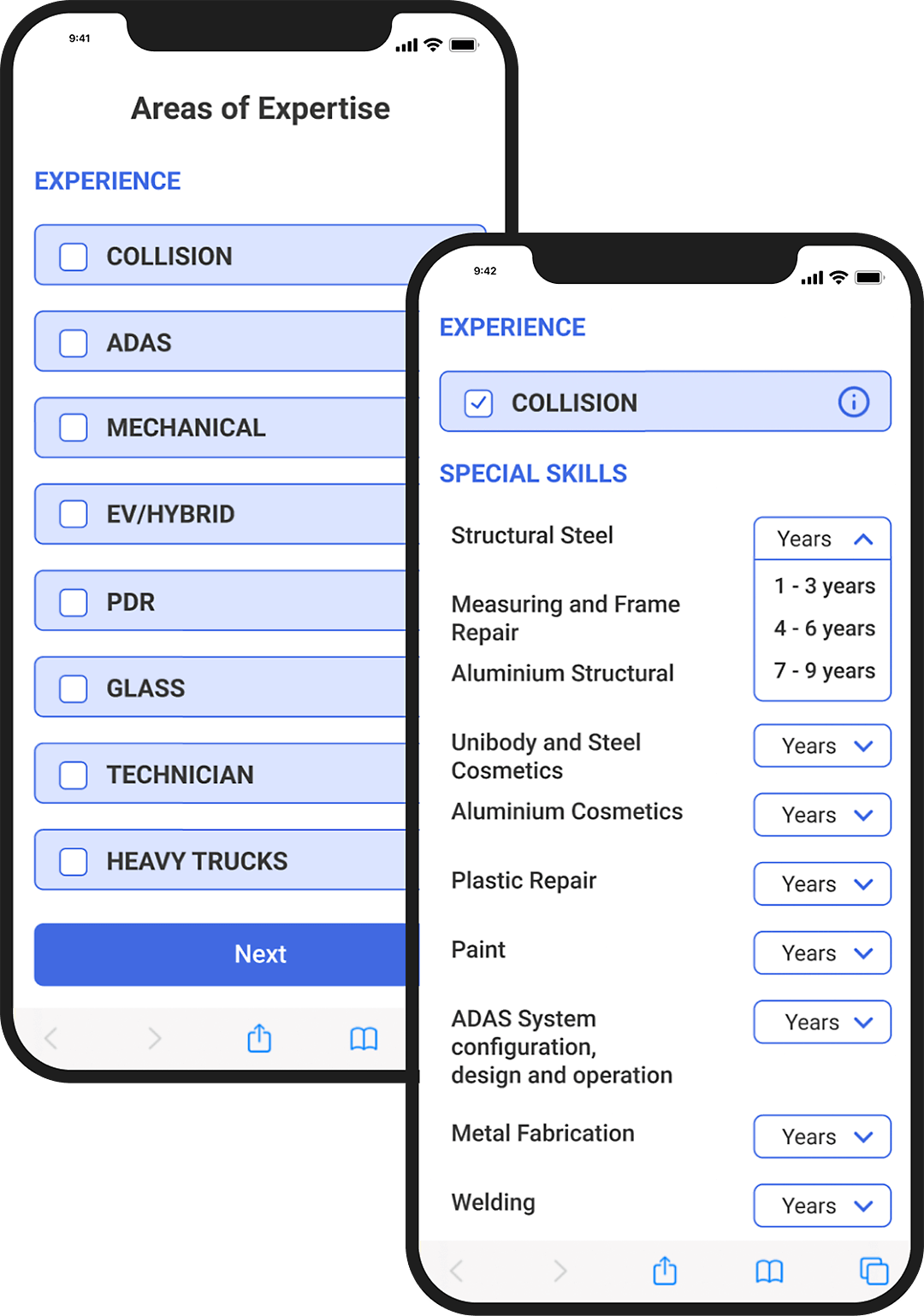 Endless Opportunity for Growth
Take advantage of the CmySkills™ platform to maximize your potential in the auto industry.
Find More Jobs
Get found based on your hard work and expertise.
Expand Your Skillsets
Find continuing education opportunities and certifications.
Connect with Community
Network with technicians and find jobs easier with community support.
What Are You Waiting For?
Join the fastest growing community in the automotive service, maintenance and repair profession.
Always FREE for Technicians
*Your personal information is never sold. Employers only see your profile after YOU decide to apply for a position.